Spinner meditation ring - Mystical
Spinner meditation ring - Mystical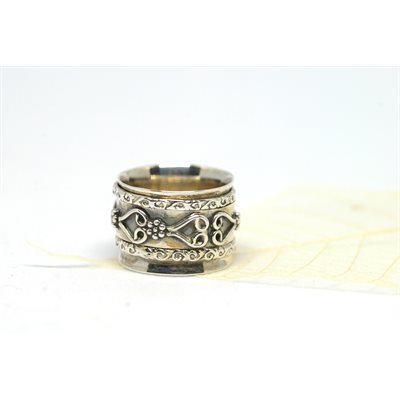 Press and move to zoom.
Mouse over image to zoom.
Product Code: BIJ-0098-65
Inspired by Nepal's prayer wheels, the meditation rings have one or more superimposed rods that can be rotated freely with the thumb. According to Tibetan belief, spinning the rings on themselves would have the same spiritual value as reciting the prayer of the mantra aloud. This circular and repetitive movement provides a soothing effect and helps to release anxiety. On the less spiritual and practical side, these rings can also be helpful to compensate for disturbing behaviors such as chewing nails, smoking, etc. They occupy the fingers and the mind with beauty and elegance...