Ginkgo Biloba Mariken 1 gallon
Ginkgo Biloba Mariken 1 gallon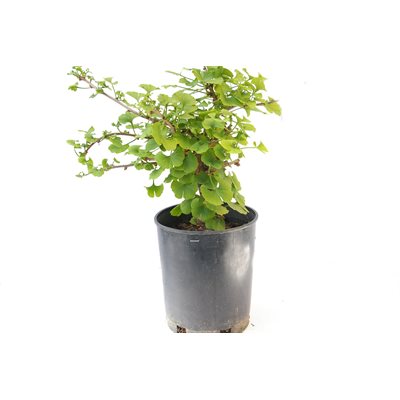 Press and move to zoom.
Mouse over image to zoom.
Product Code: SRU-0115
Ginko Biloba

Le ginko est une espèce dioïque (mâle et femelle) très ancienne originaire du Japon. En nature il peut atteindre 30 mètres de haut. Sa silhouette est pyramidale.Son feuillage vert en forme d'éventail prend une couleur jaune or à l'automne.

En été : À l'extérieur, plein soleil.

En hiver : Il est préférable de le placer en serre froide.

Arrosage : Il n'est pas très gourmand en eau. Laissez sécher le substrat à 80 % environ.

Fertilisation : Biogold pendant toute la période de croissance active.

Rempotage : Rempoter au printemps lorsque les nouveaux bourgeons commencent à gonfler.

Substrat : Bien drainant. Le Chabasai lui convient bien ou encore un mélange 1 part pumice pour une part akadama fera l'affaire. Le ginko biloba n'est pas très exigeant côté sol. pH 6.5 – 7.5

Parasites : Aucun insecte spécifique ne s'attaque à lui.

Maladies : Résistant à la plupart des maladies.